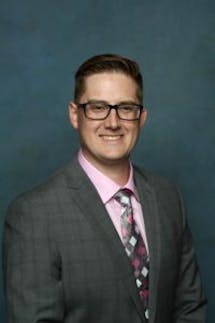 Kris Lindberg is a real estate associate with Re/max River City, a real estate brokerage firm located in Edmonton Alberta. Kris is a graduate of NAIT where he completed a business, marketing and accounting 1st year equivalency degree. He also completed his journeyman Parts Technician license and 3rd year apprentice automotive technician certification.
After graduation Kris set his goals on managing a dealership and by the age of 26 given the opportunity to lead. After some restructuring Kris worked for the Schwab group of businesses and managed the parts department in the Wetaskiwin branch. Since that time Kris had the chance work with large companies such as Conoco Philips and Western Star Trucks North in Edmonton. During his tenure achieved numerous sales and customer service awards. Kris was recognized for being in the top 3 in Canada twice for customer satisfaction.
Then a business partnership chance came from a company looking to utilize Kris's inventory control skills. Since sports are a passion, particularly hockey, Kris jumped at the chance to be involved. The sports store Instant Replay was his next challenge. Kris became 50% owner in the store and began his next chapter. Three years into rebuilding Kris expanded the business to Camrose with the opening of an independent store named Battle River Hockey Plus.
During all this time Kris always found time to be in involved in the community. Even before having children of his own Kris started coaching hockey. Most recently was involved with the major midget AAA program in Leduc for 3 years and the head scout for the AJHL Jr A expansion team Whitecourt Wolverines. Over the last 20 years Kris has won numerous league, provincial championships and individual awards.
If he was not busy enough an obsession for vintage cars and trucks was handed down to him by his father. Collecting and restoring vehicles from a young age spending countless hours locating cars and parts. Kris has been involved in close to 60 car restorations and still enjoys tinkering in the garage in the evening.
Kris finally currently has moved to acreage just North of Camrose and started looking for the next challenge. During the purchase of his home he met friends and now future colleagues that were working in real estate. Believing that honesty is the best policy along with core values and customer service proficiency. He made the decision to leverage his vast business experience into a real estate sales career.